Find Cheap Car Insurance in Winter Haven, Florida.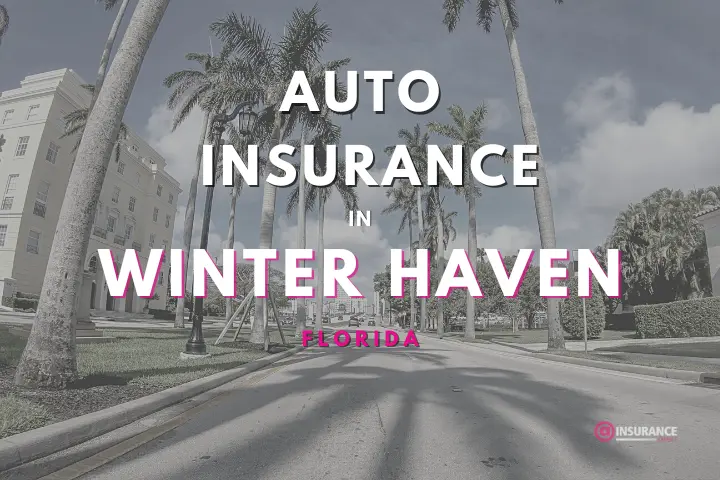 Finding car insurance in Winter Haven can seem like a daunting task, but that's why Insurance Direct is here to help. Winter Haven is the second most populated town in Polk County Florida, and only fifty miles from our home office in Tampa, Florida. With a name that stems from a winter getaway for northerners coming to Florida, it's obvious that this town is bustling.
Car Insurance in Winter Haven costs 200$ on average, which is more than the national average, but a fairly cozy price with easy access to Orlando and Tampa in nearby proximity. By shopping multiple carriers, you may qualify for even lower rates. There are plenty of ways to save extra money on car insurance, such as driving classes, student discounts, and paying your policy in full. Call and talk to an agent today and learn about all the ways Insurance Direct can save you money today.
What is Comprehensive Car Insurance in Winter Haven?
There are many different kinds of coverages for auto insurance, but one of the most commonly misunderstood coverages is comprehensive insurance. To make it clear and simple, this covers the repairs or replacement of a vehicle if it was damaged or stolen in an accident that is not a collision.
What Are The Benefits Of Having Car Insurance in Winter Haven?
One of the most important aspects of being a responsible driver is having adequate insurance. Make sure it's up to date and has enough coverage for your needs. Neglecting this will lead to serious issues if you ever get into a car accident, injury, or damaged property. There is no way to tell when something will happen, and it's best to be able to repair and replace your vehicle or another so you aren't paying out of pocket. Driving without insurance can lead you to have your license suspended, so it's always important to speak with a licensed insurance agent in Florida to find the best deals that suit you and your way of life.
Comparing quotes may help you get cheap car insurance rates in Winter Haven, FL as low as $39/month.
Click To Tweet
How to Choose the Best Car Insurance Agency in Winter Haven?
Insurance Direct provides consistent and warm customer support when you need it most. It is so easy to get a policy online with us – all you need is to get a free auto insurance quote online. Also, you may like to visit our insurance agency office in Tampa, the address is 2800 N MacDill Ave, Suite B, Tampa, FL 33607. It is so easy to find us at the corner of West Columbus Drive and North MacDill Avenue in Tampa, FL.
The best way to find the average cost of car insurance in Tampa is to compare rates and policies. We can provide auto, homeowners, renters, and commercial insurance as well. If you need a car quote and you happen to be under suspension, have had accidents, tickets, or DUI, or require an SR-22/FR-44 certificate we may be able to offer a better package. You can reach a friendly, licensed, and experienced agent at any time during work hours who will help you find a low-cost policy. That's why we make it our goal to get each client the coverage they need no matter how expensive the price might be. Fill out the quick form on the left, and you'll be matched with a competitive car insurance company that can offer you personalized service, savings, and discounts. For more information about coverage, laws, and discounts, please refer to your local DMV office. You can also find the latest information on Florida's Department of Highway Safety and Motor Vehicles website.
Drive Safe!
---
Share This Insurance Story, Choose Your Platform!
---