Find Cheap Car Insurance in Ocala, Florida.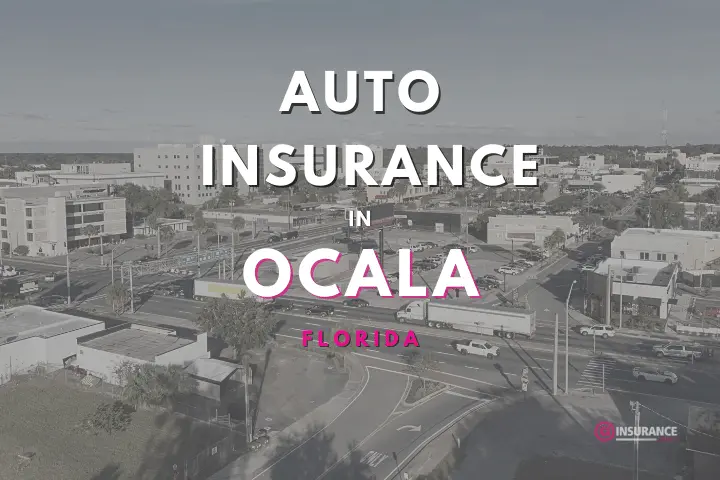 Getting car insurance in Ocala, Florida has never been easier than with Insurance Direct. Ocala is located in North Florida with a population of around 60,000 people. This moderately sized city boasts titles, such as the "Horse Capital of The World", and is home to the famous Rainbow Springs. Ocala is located about 40 minutes from Gainesville, Florida and remains an important part of North Florida and Marion County as several county offices are located in Ocala.
Drivers in Ocala can expect to pay anywhere from $70 - $150. Factors such as age, driving history, and location play a huge factor in these prices. These prices are on average much lower than the Florida average but can fluctuate based on said factors. One way of finding the absolute best prices is by speaking to an Insurance Direct agent today and asking about discounts for defensive drivers or paying your balance in full.
What are the most basic types of Car Insurance in Ocala?
What type of coverage do you need? If you have an idea, click the link to get a quote. It'll come in quickly & easily! There are many different kinds of insurance policies available in Florida, each with its own benefits, so it can be hard to know which one will work best for you. Basic auto insurance is great for protecting you from unexpected expenses. It's recommended that you save these keywords when considering this type of Insurance:
Property Damage Liability (PDL).
Your insurance company will only pay for damage up to the maximum limit of your auto insurance.
Personal Injury Protection (PIP).
If you're one of the millions who don't currently have PIP coverage, this means you will be able to pay for your medical bills and those of other passengers in your car even if you are at fault for an accident.
Liability Insurance.
When you are at fault in an accident, your liability insurance will cover damages done to the other party involved.
Collision Coverage.
If your car is in a collision, collision coverage will pay for repairs.
Comprehensive coverage.
Our comprehensive car insurance policy covers you in extreme cases. It also offers 3 people on your policy.
Comparing quotes may help you get cheap car insurance rates in Ocala, Florida as low as $39/month.
Click To Tweet
Should I Get Minimum or Full Coverage Car insurance in Ocala?
Full coverage is often seen as the best option for coverage and protection but minimum coverage can be considered a cheaper alternative to it. These legal requirements are often the only way to operate within the state of Florida and most other states. Getting car insurance is a big decision. There are two options: minimum or full coverage. The first thing to do is figure out the suitability of your financial situation so you know if paying for full coverage is worth it in the long run. When it comes to choosing a car insurance plan, it's all about the trade-offs.
You might want to look into minimum coverage to save money and meet any regulatory requirements, or you can go with a more expensive option if driving is your main need. Obviously, mileage can be the main factor in this decision as well. Another thing to think about is your driving history - if you have an accident record it might be more sensible to get full coverage, but if you're a careful driver and don't have accidents it might be a better option to just go with liability. Regardless though, minimum insurance (PIP and BIL) are required to drive in the state of Florida. Be sure to do the proper research and go through the pros and cons of each decision.
A Small Insurance Agency You Can Trust
Things can and will go wrong without warning or reason, which is why it is necessary to have the best car insurance in Tampa Florida, to protect you from any sudden financial constraints in case your car is in an accident or requires repairs.
The feeling of being in control of your life is something we all crave. Some people do not have to worry about the dangers of a car accident, as they have the best car insurance in Tampa Florida. These people are taking all of the necessary precautions to keep themselves and their families safe.
Tampa car insurance is your one-stop shop for all your requirements and the best company insurance offers in the state of Florida. One of the best types of insurance is one that covers all aspects, yet remains affordable for clients. Tampa car insurance is a type of insurance that covers the needs of drivers in Florida. It's one of the most popular types due to its broad coverage. The best company offers a wide range of products and services. Our company aims to provide cheap car insurance to as many clients as possible so please make sure to contact us if you're interested in our services. At Insurance Direct, you're served by a team of qualified insurance professionals.
We don't need you to bring your car with you to the office. Complete the form on our website and a specialist will compare your needs to different car insurance providers. We'll then find you the cheapest option available. If you're thinking of driving again, remember that it's a legal obligation to have car insurance before you do. The best way to find out what level of cover you need is to speak with one of our Florida-based agents.
Drive Safe!
---
Share This Insurance Story, Choose Your Platform!
---