Find Cheap Car Insurance in Port St Lucie, Florida.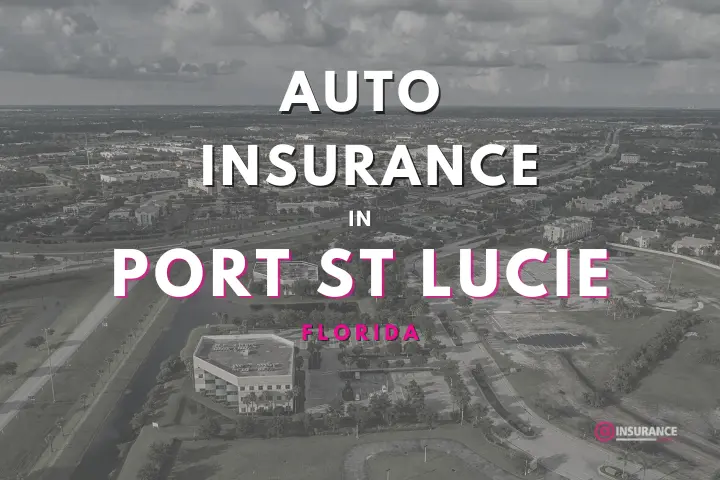 Looking to get car insurance in Port St. Lucie? Port St. Lucie is a city located between Orlando and Miami, with a population of over 200,000. After La Florida and Saint Augustine, it is considered the oldest town in the United States. It is also considered one of the best places to golf and is home to the PGA village. This means that tourism in this town is abundant, especially during tournaments. This combined with a nice cost of living makes this the perfect place to retire, raise a family or start your life.
What's the Average Cost of Car Insurance in Port St. Lucie?
The average cost of auto insurance coverage in Port St. Lucie is less than both the state and national average. Luckily though, these wonderful factors don't seem to affect the auto insurance prices as Port St. Lucie is statistically 16% less expensive than the rest of Florida for insurance. With prices that low, it's important to get the lowest rate possible. With Insurance Direct, we are able to shop multiple carriers so that we can find you the lowest rates available.
Minimum Car Insurance Coverage in Port St Lucie, Florida?
Florida state minimum coverage, state minimum plus liability, or full coverage? If you're confident in what you need, scroll down and get a quote, quickly and easily. For those who are new to the world of insurance or simply not adept, there are multiple different kinds of coverage and policies available for Florida citizens and it can be intimidating. When thinking about the most basic type of insurance, keep in mind these keywords that can help you understand the world of auto insurance.
Personal Injury Car Protection (PIP) (required)
PIP coverage, your medical bills along with those of your passengers will be paid, no matter who is at fault for an accident.
Property Damage Car Liability (PDL) (required)
The maximum that your insurance company will pay for property damage caused by a car accident.
Collision Car Coverage (optional)
Collision coverage will pay for the repairs to your car.
Comprehensive Car coverage (optional)
The third insurance type is comprehensive, which offers you coverage to the fullest. It covers your car in extreme cases and accidents. Three people can be added to your insurance policy. This one covers your repair and replacement services. It also includes terms in case of a fire or damage by fire. It covers repair and replacement and can be extended to other members or people.
If you need more information about the different types of auto insurance coverages in Florida you may need to visit this page.
Comparing quotes may help you get cheap car insurance rates in Port St Lucie, FL as low as $39/month.
Click To Tweet
How to Reduce the Cost of Car Insurance in Port St. Lucie?
We can explain to you how to pay less and get affordable car insurance in Florida and Port St. Lucie. First, choose higher deductibles for lower premium payments, and avoid lapses in coverage. Also, pay your car insurance in full for the next 6 months, and apply all available discounts to lower your rates.
To be a valid, legal driver in the State of Florida, you need to have at least basic insurance coverage. It's vital to try and protect you and your property. There's no way to tell when something might happen so it's best to be able to repair or replace your vehicle etc. Driving without insurance can actually cause you to have your license suspended, so it's always extremely important to speak with a licensed agent to find the best prices that fit you and your lifestyle.
How to Choose the Best Car Insurance Agency in Port St. Lucie?
Insurance Direct provides consistent and warm customer support when you need it most. It is so easy to get a policy online with us – check out our free quote. Also, you may like to visit our office in Tampa, the address is 2800 N MacDill Ave, Suite B, Tampa, FL 33607. It is so easy to find us at the corner of West Columbus Drive and North MacDill Avenue in Tampa, FL.
One way to get cheap insurance in Tampa is to compare policies. You'll find a wide selection of types of coverage like auto, homeowners, renters, commercial insurance, and also business coverage. We may give you a better quote even if you have a suspended license, accidents, tickets, DUI, or need an affordable SR-22 certificate or FR-44 certificate. We offer a friendly, licensed agent who is available to help you find a low-cost policy during regular working hours. We work hard to find the right coverage for you and provide it at a fair price. If we offer a discount, we will apply it automatically. For more information about coverage, laws, and discounts, please refer to your local DMV office, and visit the Florida Department of Highway Safety and Motor Vehicles website.
We are the #1 Tampa cheap car insurance specialists. Get a free online quote and save money.
Drive Safe!
---
Share This Insurance Story, Choose Your Platform!
---